ESM – Embodied Stress Management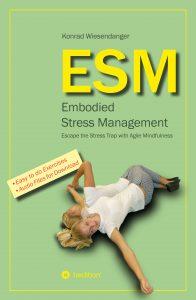 Mindfulness is a good strategy to deal with stress. But how can we find mindfulness for ourselves when everything goes haywire?
ESM-Embodied Stress Management is an easy-to-understand method that allows you to observe yourself at precisely the moment when you experience stress and to then restore access to your body's resources. That is why every exercise is accompanied by a micromove: a discreet, invisible movement that can be carried out anywhere and anytime and will smooth the edge of any unpleasant experience of stress.